See our movie in Youtube.
APPLICATION: INDUSTRIAL MONITORING OF ROTATING MACHINES
Combining the action of a Vibration Sensor (Accelerometer) and a Signal Transmitter in the same housing, this unit is the ideal solution to detect vibrations and to transmit a proportional 4-20 mA signal directly to a display, monitor or computer (PLC).
It is especially useful for machinery of low and medium speed such as fans, pumps, turbines, blowers and centrifuges.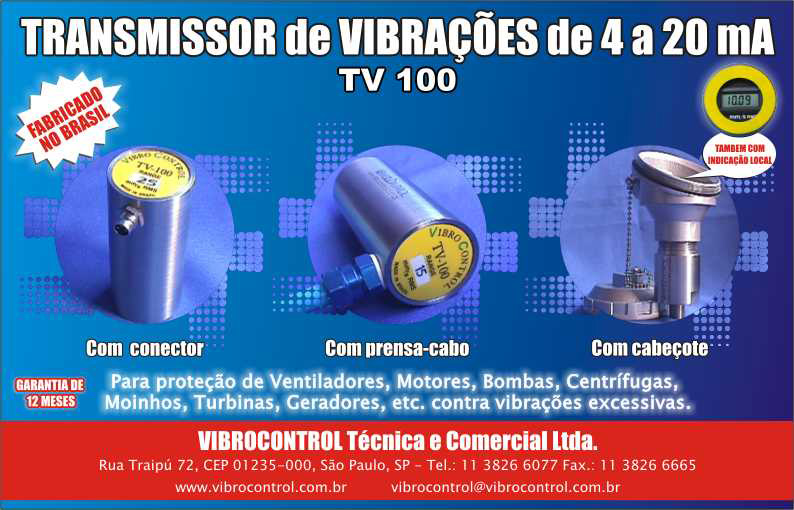 Basic Vibration transmitter TV-100 with connector for frequency inverter
Vibration Transmitter with M12 connector (axial output)
Vibration Transmitter with M12 connector (side output)
Basic Vibration transmitter TV-100 with cable gland
Vibration Transmitter TV-100 with cable gland mounting 1 / 4 NPT
Vibration Transmitter TV-100 with head 1 / 4 NPT